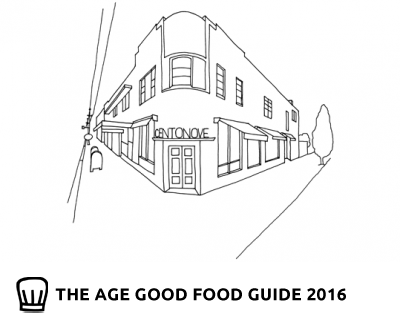 ---
Nestled on the corner of Cotham Rd Kew, Centonove provides an sophisticated and relaxed atmosphere for dining. The menu offers fresh and contemporary dishes of Italian inspiration that are complemented by the restaurant's boutique wine cellar specialising in Italian wine and back vintage Australian reds.
With three separate dining rooms Centonove can offer two spaces for private dining. A small 8 seat private wine room holding over 2500 bottles of wine, this room can be enjoyed for special birthday celebrations or alternatively private business meetings. Our larger private dining room on the upper level of the restaurant seats up to 40 guests. Ideal for intimate weddings, milestone birthdays and corporate events. The friendly and professional staff at Centonove are only to happy to cater to your every need.
For each of his menus, Executive Chef Patrick Fletcher always sources the finest products at the right time of year. Having travelled extensively through Italy, Patrick has a keen understanding of the distinctive regions and when combined with his skills and passions the results are amazing. This respectful approach sees Patrick working with many different suppliers, individual farmers and growers to ensure the freshest and most flavoursome ingredients that pay homage to Italian cuisine.
Our skilled brigade of chef's prepare everything on site including fresh pasta, antipasto and desserts. We strongly believe the key to Centonove's long term success has been to provide consistently excellent food, friendly and accessible service in an intimate ambience.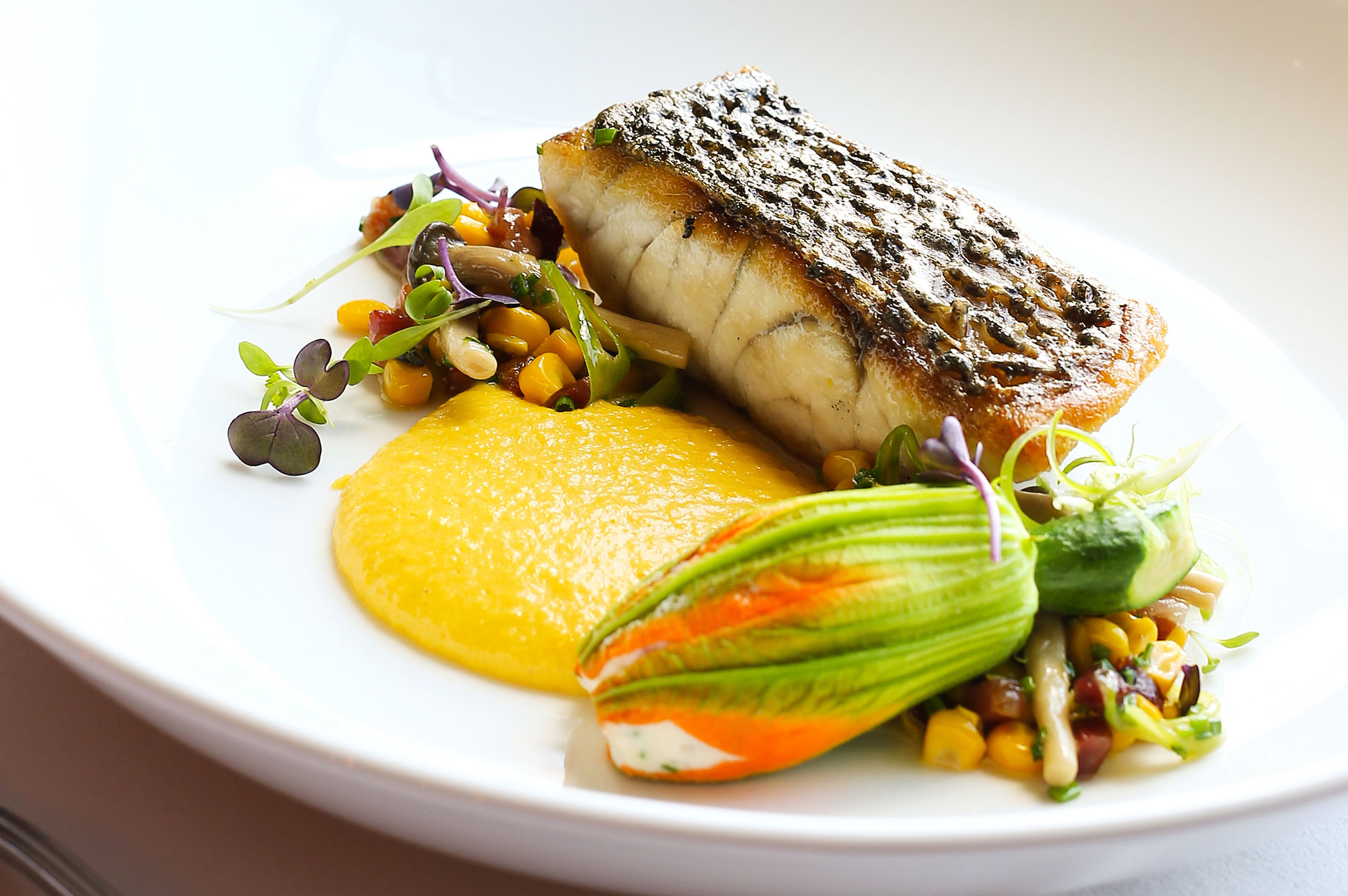 – Primi –
Antipasto Di Giorno $22 or $36 for 2 persons
Poached veal girello with baby capers and tuna mayonnaise $22
Carpaccio of beef with rocket, truffled mushrooms, aioli and pecorino $22
Duck liver parfait with pickled baby vegetables and 12 year balsamic $23
Yellowfin Tuna crudo with whipped tarama, black rice crisp and espelette $23
Calamari fritti with zucchini, mint, basil, lemon and aioli $22
Salad of globe artichoke, mozzarella, mint and parmigiano reggiano $21
Local burrata, Cantabrian anchovies with garlic and parsley crostini $22
Asparagus with soft poached egg, brown butter and truffled pecorino $21
– Pasta & Secondi –
Orecchiette with a ragu of pork cheek, onion, tomato and chilli $33
Risotto of braised leek, Taleggio and 12 year balsamic $31
Spaghettini with Spanner crab, capers, tomato, chilli and garlic $34
Linguine with prawns, chilli, garlic, rocket, colatura and bottarga $33
Gnocchi di patate with gorgonzola, radicchio, pear and walnut $31
Fillet of grain fed Angus beef with potato and garlic torte, horseradish & jus $39
Berkshire pork neck slow cooked with celeriac puree and mustard fruit sauce $39
Veal cotoletta with cabbage, spring onion & pecorino salad $39
Cone Bay Barramundi with escarole and puttanesca sauce $39
Capretto slow cooked with tomato, garlic & preserved lemon
with gnocchi alla romano $39
– Insalata e Verdura –
Brocollini tips with chilli and garlic $11.5
Potatoes roasted with rosemary and garlic $11.5
Gratin of eggplant, tomato and mozzarella $11.5
Baby cos with garlic dressing, pangrattato and pecorino $9.5
– Dolci –
Tiramisu $16.5
Panna cotta with quince, warm ginger sponge and spiced cream $16.5
Millefoglie of caramelised apple, vanilla cream $16.5
Soft centred chocolate fondant with honeycomb and
chocolate ice cream $16.5
Affogato – Vanilla ice-cream, espresso with or
without liqueur $9.5/$15.5
Formaggio ~ 50 grams of one cheese $14 or a selection of three cheeses $36
Empty tab. Edit page to add content here.
– July Set Lunch –
Choose any two courses for $35
Choose any three courses $45
Accompanied by a glass of Castelfeder Pinot Grigio or Blue Mark Barossa Shiraz
Our full À la carte Menu is also available at lunch.
– Entrée –
San Daniele Prosciutto with mozzarella and rocket
Cold smoked salmon with crème fraiche, mint, cucumber and shallots
Baby cos with pancetta, egg, pecorino and anchovy dressing
– Main Course –
Ragu of mushrooms and sage over soft polenta with truffled pecorino
Char grilled veal loin with baked semolina gnocchi and lemon
Swordfish roasted with lemon and herb breadcrumbs and fennel salad
– Dessert –
Panna cotta with macerated strawberries
Torte Caprese
– Extras –
Sautéed broccolini with lemon & olive oil $11.5
Potatoes roasted with rosemary & garlic $11.5
Gratin of eggplant, tomato & mozzarella $11.5
Salad of Savoy cabbage, mint, pecorino, pine nuts & parsley $9.5
---
*Changes weekly, January through November
In December our lunch menu price increases please contacts us for updates of this menu closer to December
– $85 Function Menu –
Our chef creates a menu consisting of 4 entrees, 4 main meals and 4 desserts based from our current a la carte menu.Inclusive of side dishes and tea & coffee
Upstairs venue hire until 12am for dinner / 4pm for lunch
Professional staff
White table linen, tea light candles, Riedel Glassware and Daniel Chirico bread and olive oil
– $77.50 Function Menu –
Our chef creates a menu consisting of 3 entrees, 3 main meals and 3 desserts based from our current a la carte menu.
Inclusive of tea and coffee
Exclusive of side dishes
Upstairs venue hire until 12am for dinner / 4pm for lunch
Professional staff
White table linen, tea light candles, Riedel Glassware and Daniel Chirico bread and olive oil
---
Centonove's
Award Winning List
---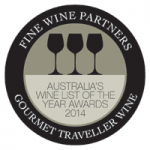 Centonove boasts a local cellar and wine list with unmatched in the local area. Our aim is to source great wines from all over Australia, encompassing individual artisan producers through to famous Australian benchmarks ensuring only the best from any given vintage.
The 500 strong varietal list showcases verticals from Australia's best Shiraz vineyards and are cellared in a climate controlled wine room that is available to be booked for up to 8 guests for lunch and dinner.
Centonove undoubtedly has one of the most comprehensive selections of Italian wine anywhere in Australia. Our professional staff are trained in all aspects of wine and food matching, vintage selection and handling of the some of the best wines in the world.
Recently for the 7th consecutive year Gourmet Traveller recognized Centonove with a 3 wine glass rating, the highest rating possible in the Wine List of Year awards. Here's a taste of what they had to say:
"Unwind in the contemporary dining room and take comfort knowing that wine and food are taken very seriously at Centonove. Delight in Northern Italian and Tuscan beauties or treat yourself to an aged bottle of Australian red. Prices are extremely fair." – Gourmet Traveller Wine Magazine 2014
Recently owner Jesse Davidson and Restaurant Manager Alessio Pecoraro began a new wine venture called Centovino. Taking their time to visit vineyards across Italy they created Centovino to source wines from benchmark Italian producers exclusively for guests of Centonove.
The wines feature heavily of the list and are also available for purchase through the online shop www.centovino.com.au
WINE OFFERS FROM CENTOVINO
Private Functions
---
Centonove has a 40 seat private dining room that is the perfect place to celebrate any important occasion from a small intimate wedding to a milestone birthday or anniversary, through to business dinners that will surely impress your clients. The elegant room, which is located on the second level of our beautiful Art Deco building, provides a private, intimate and sophisticated ambience for any event.
Centonove employs a full time function co-ordinator to handle your
arrangements. Our co-ordinator is available to discuss enquiries, arrangements and special needs. The PDF download attachments also provide important information regarding menus, beverages, AV equipment and minimum expenditure for each day. Furthermore, someone is always available by phone or email if you would like more information regarding an upcoming event.
Downloads
Group Bookings
---
Centonove can also cater for up between groups of 10 – 14 guests with ease. A square table for 12 – 14 can be created on the ground floor of the restaurant. Similarly a table for up to 12 guests is possible on the second floor of the restaurant. Our group booking guidelines and menus are available in the PDF attachments.
Groups above 14 guests are considered a function and therefore are required to book the entire dining room upstairs. Please refer to the complete function pack for details.
Function/Group Booking Enquiry
The Perfect Gift
Request a Voucher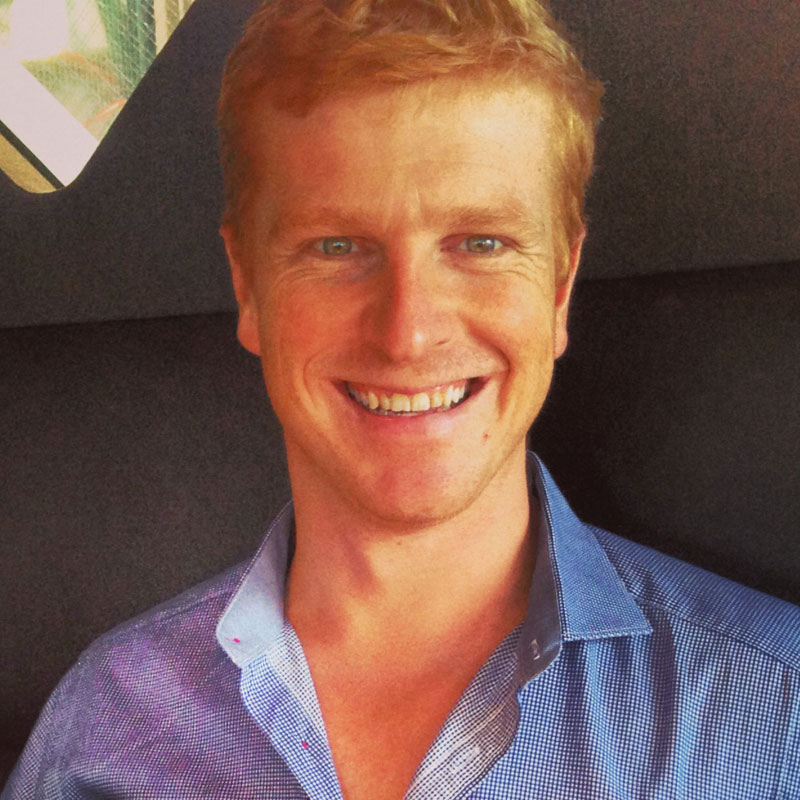 Jesse Davidson
Legend
For 16 years restaurant owner and manager Jesse Davidson has shared his love of Italian food, wine and hospitality with the regular guests of Centonove.
Jesse will tell you that from an early age he always knew that he would own and run his own restaurant. What other industry allows you to travel, drink and eat the finest food and then share those experiences with people when they are at their most relaxed and happy?
Jesse has a strong understanding of Italian food, wine and culture and evidently this has helped prolong the success of Centonove, fast becoming an iconic Melbourne institution in its 17th year.
Whilst you won't see her around as much these days Jesse's wife and co-owner Kymberly Davidson is as vital to the restaurant as ever.
Kym's job at Centonove has always been to ensure the staff and suppliers feel loved and importantly, get paid! In recent years, her responsibilities have multiplied as she capably looks after a growing family whilst managing all the other daily responsibilities of a busy workplace.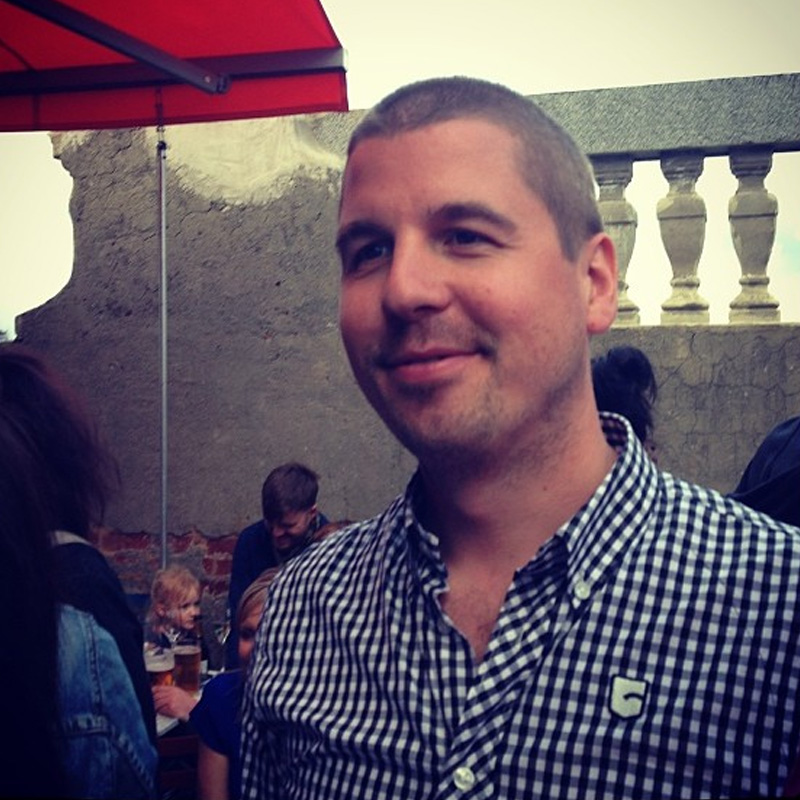 Patrick Fletcher
Head Chef
Patrick Fletcher has been at the helm of the Centonove kitchen since 2010.
However his memorable journey began back in 2004, as an apprentice
under Brent Baigent, the inaugural chef of the Kew restaurant .
Upon completion of his apprenticeship Patrick left Centonove to add first hand knowledge about the traditions of Italian cooking by travelling to the Mediterranean country to broaden his mind and palate.
After returning to Melbourne Patrick worked at Cecconi's Cantina under head chef Harry Lilal before opportune circumstances led him back to Centonove. Patrick's award of a prestigious 'Age Good Food Guide Chef's Hat' at just 26 years old and in his second year as Centonove head chef is testament to his passion and commitment.
From 2010 onwards, Patrick has continue to refine his skills and techniques. He leads by example, arriving first in the morning, working all day through service and when he does relax it's usually by rolling out sheets of the silky fresh pasta he uses to make his delectable taglioni or agnolotti! The Centonove team is indebted to Patrick Fletcher's unwavering commitment to the restaurant.
Latest from Centonove
Food, Wine, Events & Reviews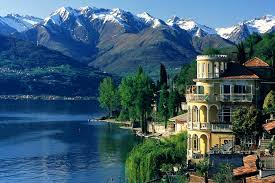 Events
Every 6 weeks Centonove open it's doors to celebrate the Italian way of life with a long Sunday lunch. A mouth watering menu of Italian inspiration is prepared by Head Chef Patrick Fletcher and matched with exquisite Italian wines by Owner Jesse Davidson. Sunday 31st May we will take guests on a journey to the…
May 1, 2015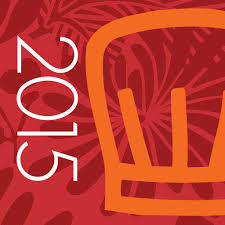 Reviews
We recently received a terrific review from Melbourne's Good Food Guide Judges. Great job Centonove Team. Red sauce runs in Melbourne's blood. Our Italian migrant population is responsible for much of what has shaped us as a food city. Coffee? We had the first espresso machines outside Europe, and our small bars only exist because…
May 1, 2015